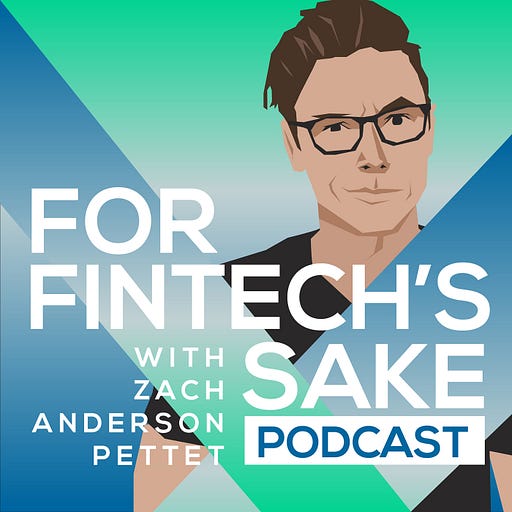 Jan 19, 2021 • 1HR 18M
The Regtech Manifesto with Jo Ann Barefoot and David Ehrich
For Fintech's Sake is a broad look at the world of fintech. Host, Zach Anderson Pettet, explores the stories at the intersection of finance and technology from the perspectives of Founders, Investors, and Incumbents.
A timely interview on the importance of government, regulation, and understanding our democracy with two of the smartest people thinking about regtech today, Jo Ann Barefoot and David Ehrich.
David and Jo Ann run an organization called AIR, The Alliance for Innovative Regulation. In 2020, AIR published a manifesto outlining their hopes for the future of financial regulation. We dig into the Manifesto and how it relates to the world we're watching unfold in front of our eyes as it relates to democracy, finance, and how they intertwine. Helpful links below.
Helpful links: