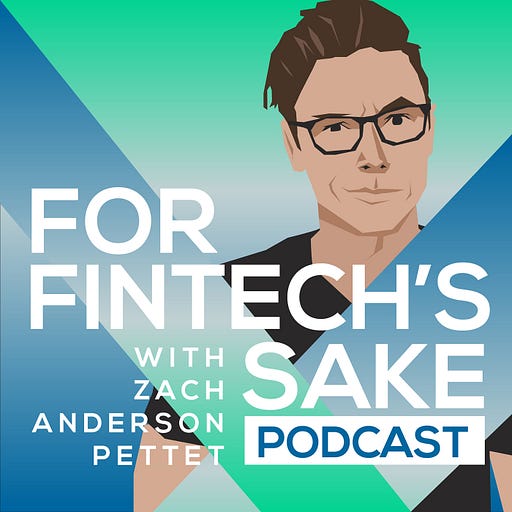 Feb 26, 2021 • 1HR 4M
Small Businesses Are People Too with Greg Ott @ Nav
For Fintech's Sake is a broad look at the world of fintech. Host, Zach Anderson Pettet, explores the stories at the intersection of finance and technology from the perspectives of Founders, Investors, and Incumbents.
Hello again friends!
Our guest this week is Greg Ott, CEO at Nav. Nav connects the small business ecosystem, powering transparency and efficiency for financial decision making.
What does that mean exactly? We break it down in depth during the conversation, but to overly simplify, Nav is a financial solutions router for small businesses. They connect the small business owner with the product (lending, savings, spending) they need at the moment they need it.
If you're a regular listener, you've probably heard me reference my mom in previous episodes. She's been the sole proprietor of a Yoga Studio in Kansas City for over thirty years. We talk about my mom as an example throughout. This quote from Greg really spoke to me based on my upbringing: "when small businesses thrive…individuals, communities, and economies thrive."
Outside of digging into Nav's business and talking about my mom, we also cover:
Greg's background in CPG, technology marketing, and how he worked his way from CMO to CEO @ Nav.

The wild west that is PPP, how Nav is helping small businesses make sense of it all, and get funded fast.

The shifting expectations of small businesses in the US.
Here are some helpful links:
I hope you enjoy the episode! As usual, please rate and review on your favorite podcast platform.
In Fintech We Trust,
ZAP
Zach Anderson Pettet