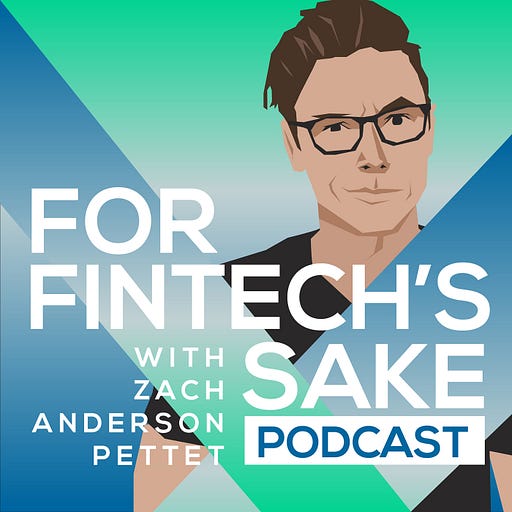 Feb 16, 2021 • 1HR 15M
Policy Goes Plaid with Ben White, R&D @ Plaid
For Fintech's Sake is a broad look at the world of fintech. Host, Zach Anderson Pettet, explores the stories at the intersection of finance and technology from the perspectives of Founders, Investors, and Incumbents.
Hello friends, our guest this week is Ben White. Ben works on "Policy R&D" at Plaid. You may have heard of them.
What's "Policy R&D" you ask? Don't worry, we get into it. If you want to see their work in action, here are Plaid's comments to the CFPB on Dodd-Frank 1033.
We also discuss:
Ben's backstory and how his life story informs his current work at Plaid.

Why policy matters in fintech and how it impacts us all. Especially, that open banking thing we all like to bring up.

The work Plaid is doing in policy and how they're working to support founders at an early stage.
As an interesting little aside, we touched on Plaid's newly announced incubator; FinRise. Here's the TechCrunch article on FinRise.
More helpful links here:
Until next time, Fintech Friends…