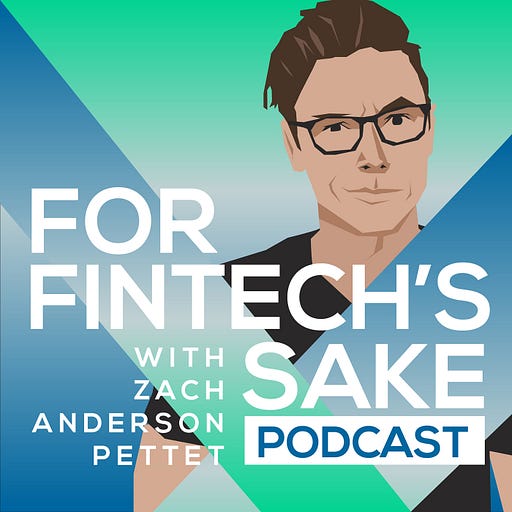 Feb 3, 2021 • 47M
Paperwork Without the Paper or the Work with Mang-Git Ng @ Anvil
For Fintech's Sake is a broad look at the world of fintech. Host, Zach Anderson Pettet, explores the stories at the intersection of finance and technology from the perspectives of Founders, Investors, and Incumbents.
Hello friends, welcome back to your regular fintech programming!
You know how some of the most impactful and largest companies seemed boring at first? This week we've got a seemingly boring, but absolutely fascinating subject: the PDF!
My guest this week, Mang-Git Ng, and the Anvil team are working to create a future world where paperwork gets done without the paper or the work.
We dive into Mang-Git's history, the future of the PDF with Anvil, and how this all (surprisingly) plays into privacy.
Some helpful links:
Want to work at Anvil? Reach out to jobs@useanvil.com or see the about page.
One more note from the Anvil team:
Next week on Product Hunt, we're announcing a new set of developer-focused tools to enable teams to focus on building their core product and leave the PDFs to Anvil.
As you may know, Product Hunt is an online community that curates the best new products every day. We'll need your help and support to get to the top spot on launch day!
Here's how you can support us:
If you don't already have a Product Hunt account, please sign up for one today.  Your vote on launch day will be discounted if your account was recently created. The sooner you can sign up, the better.

Follow Zach and For Fintech's Sake for more updates as the launch comes closer.
We are so excited to be the first to offer a developer-friendly API for any PDF need and want to thank you in advance for your help getting the word out!