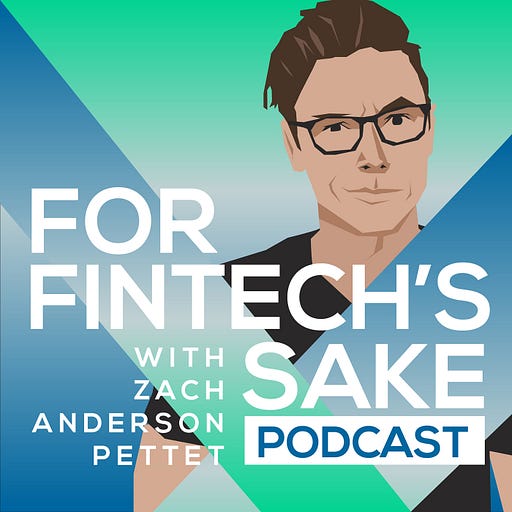 Jan 29, 2021 • 1HR 2M
Ending SaaS Madness with Brad van Leeuwen
For Fintech's Sake is a broad look at the world of fintech. Host, Zach Anderson Pettet, explores the stories at the intersection of finance and technology from the perspectives of Founders, Investors, and Incumbents.
Hello friends, we're coming back with another dose of "everything is fintech," this week. Specifically, we're talking SaaS.
We all have a SaaS problem. We're not referring to your sister's never ending *sass* at the dinner table (assuming you still live with you sister…just go with it). We're talking about the Software as a Service subscription insanity that we're all drowning in at work.
Multiple subscriptions to the same service. No management or controls on who's buying what. Enter Cledara. Cledara is an all-in-one SaaS purchase management software. My guest today, Brad van Leeuwen, is the co-founder and COO.
Brad has a fascinating background in financial services across the globe. We dig into Brad's background from e-sports to distressed debt in the EU.
Brad is an old friend so we decided to sit down one on one, but Cledara wouldn't be Cledara without their magnanimous CEO, Cristina Vila. Cristina's also worth a follow on twitter.
Helpful Links: